Team Category
Executive Leadership
Technical Leadership
Designation
Sector Head - Climate, Environment and Sustainability
Description
Dr Indu K Murthy is Sector Head - Climate, Environment and Sustainability.
 
She holds a PhD in Ecology and Environmental Sciences from Pondicherry University, and has completed her Master's in Botany from M S University, Baroda (with specialisation in Forestry and Environment), and her Bachelor's in Botany from Ethiraj College for Women, Chennai.

Prior to joining CSTEP, she worked as a Consultant Scientist at the Indian Institute of Science, Bengaluru. Her areas of interest include climate change vulnerability, land-based mitigation, and adaptation/resilience building or climate-proofing development.
Dr Murthy is an expert with the UNFCCC Roster of Experts for India (for GHG Inventory), and a Steering Committee Member of the International Platform on Adaptation Metrics. She is Associate Editor, Frontiers in Forests and Global Change and International Journal of Climate Change Strategies and Management, and Academic Editor on the PLOS ONE Editorial Board. Dr Murthy is also on the Governing Board of the South Asia Consortium for Interdisciplinary Water Resources Studies (SaciWATERs) and is a Technical Advisory Committee Member of Mahila Abhivuddhi Society, Andhra Pradesh (APMAS).
photo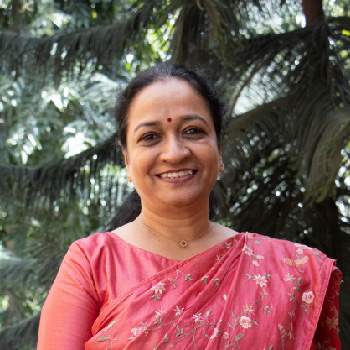 Google Scholar Url Of Member
User login